Happy 23rd Birthday to Kelsey!
9:06 AM
Today is a very special day. It is the birthday of the love of my life and future wife! Not only is she the most wonderful person I have ever met and whom I love more than life itself, but she is also a amazing blogger! Yes, like most things that are valuable and worth the time to read, a woman is probably behind it! Additionally, today marks 370 days until OUR WEDDING! I am so ready to marry her! There are literally thousands of reasons why. In that spirit of happiness and Kelsey loves birthdays, I choose a funny video In honor of her birthday:
On a more serious note, Kelsey is the sweetest fiance and future wife EVER! Because she is so sweet and loving and amazing and because she loves surprises, today will be full of both of those! I have a wonderful day planned, which includes going to lunch with mom, a little shopping, little fun and a lot of excitement!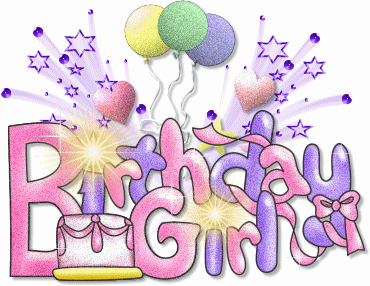 As many of you may know, for me Kelsey's birthday is like Christmas in June. There is a lot of excitement leading up to the day and then when it gets here is always surpasses my expectations. You may ask why I get so excited about her birthday? It is because she is loving and giving and helpful and kind to everyone 364 days of the year and on this day it is ALL about her! Whatever she wants is hers because she deserves it.
Note to Kelsey: To my future wife and the reason I breathe,
We have been together for three and half wonderful years and it only seems like yesterday when we first met. We have so many more years and so many more great memories to make. You are everything that matters and I love you for so many reasons and in so many ways. Everyday I spend with you is a blessing. On this day, I want to wish you the greatest birthday ever, with all the love and happiness that one day can hold. Today is your day and we are going to live it to the fullest. And just think this time next year it will be 5 days until our WEDDING!!!!